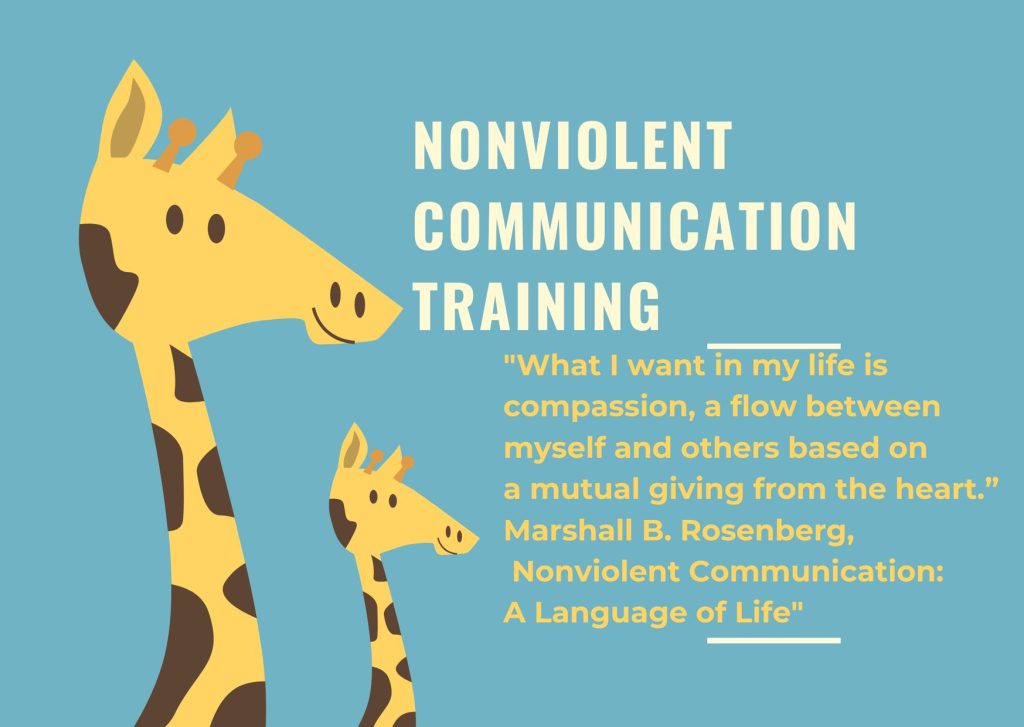 Nonviolent Communiciation Training
Do you want to learn practical skills of empathetic communication for creating better relationships? How about forming a new foundation of communication based on NVC guidelines? Do you feel like learning a new language of compassionate communication? Are you ready to build those powerful skills with us?
Our workshop provides you with the fundamentals of Nonviolent Communication. Together we will explore 4 core principles and the 4 part model of NVC with interactive activities allowing opportunity for practice and support. The workshop is designed for those who are new to Nonviolent Communication. You will learn and practice essential techniques and invaluable communication tools that will benefit you at home, in your workplace and in other settings. We will be happy to share what we learned in the process of diving into the NVC guided world with you.
Ready? Please contact us using the form below.
This workshop will support you in learning how to:
• Connect to yourself and others
• Discover your needs and feelings
• Apply the basic concepts of NVC to real-world situations
• Experience mutually beneficial communication and relationships, positively impacting their own and others well-being
• Stay more centered, open and effective in conflicts
• Move beyond unhelpful stories and judgments of yourself and others
• Deepen your relationships through the power of empathy and clear communication.
The training is ideal for those who:
• Are new to Nonviolent Communication (NVC)
• Want to transforming their ways of communicating into a respectful, constructive communication
• Look for a tool to give feedback and resolve conflict.
Workshop details:
Facilitators: Dan Micu, Renata Czajkowska
Format: half-day or one day workshop
Venue: Tricity region in Poland or on-line.
Registration: hr@hrconcept.com.pl